News
Acacia timber market prospects
Views: 2140 Update Date: Nov 16 , 2016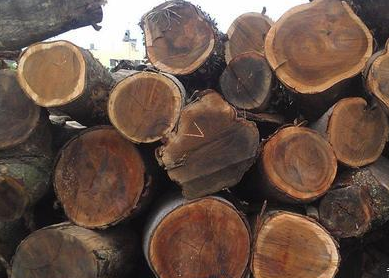 As acacia timber has very bright prospect in the market of China,it is widely accepted that the acacia imported from thailand to be processed in the factory of China.The superior quality acacia timber from Thailand can fully meet demand of international market.The export growth of acacia hardwood from thailand exceed 30% in the year of 2013 with a total value of 14.3 trillion Bhat.
According to the Ministry of Commerce in Guangzhou report that,with increasing demand from China market for acacia timber,Chinese government is more strictly enforced to protect acacia forest & control the deforestation.It leads local short of supply for the timber,big diameter acacia sawn board severely reply on importing now.
China's overall imports of timber market continues to expand, demand from real estate construction sector keep growing,Meanwhile, Chinese government's efforts to stimulate rural consumption & domestic demand, push the market demand for timber to rise up quickly.It becomes a good opportunity for Thailand exporting acacia wood to China.With China joined the World Trade Organization (WTO),tariff reduction and cancellation, it contibutes to Thailan's exporting business with China.At present, thailand is the main source place for Chinese acacia importers, taking a share of 97%,mostly comes in sawn board.In China's largest trading market in Shunde of Guangdong,imported timber transactions takes a value of 80-100 billion yuan with 6000-7000 containers acacia timber turnover monthly in average.From the ciry of Shunde,the timber will be dispersed to Tianjin, Guangxi, Jiangxi,Shandong and other places of China. Except of Shunde, Nanchang of China will become another super large Acacia wood furniture manufacturing center,therefore acacia timber consumption demand will continue to expand in near future.
Unite price of acacia from thailand rised a little bit,from Jan. to June on 2013,the total import amount comes to 449 million USD.With thailand currency appreciation,labor cost & transportation cost rising,acacia timber price increased by 5-15% over the past two years.