PREFINISHED ACACIA FLOORING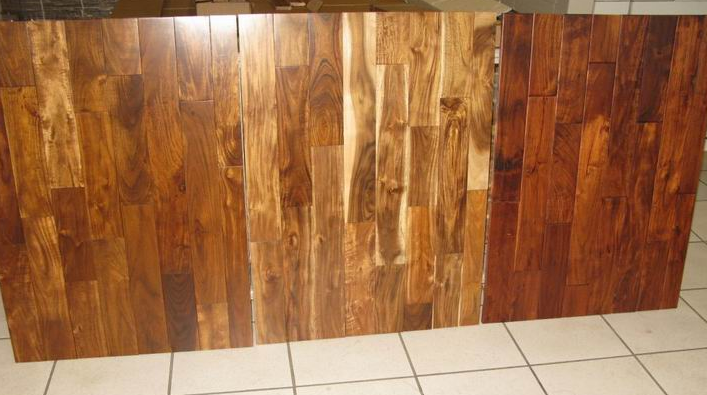 SOLID 3/4" T&G PREFINISHED ACACIA HARDWOOD FLOORS

Prefinished hardwood flooring is prevailling in this industry.All unfinished hardwood plank will be handled on automatically painting line to go through a process of 8-9 coats(protective painting layer).Prefinished hardwood flooring really saves your installation cost & time on jobsite as no any other sanding & refinish needed during your installation procedures.
Our prefinished acacia hardwood flooring is treated with 9 coats(7base lacquered plus 2 UV anti scratch top coating).We use high qualtiy aluminium oxide coating with TOP brand name TREFFERT or PPG imported from Germany & USA. 5 years Non wear through for residential use can be garateed.All six side of the acacia wood board are fully sealed by the high quality finish.So not only to increase the flrooing surface hardness or anti-scratch resistance,but also as a dampness barrier.Prefinished acacia hardwood floor present a full matt gloss while all natural hardwood grains are seen clearly.
Before the final finish,all acacia timber humidity are controlled below MC11% inside our Oven drying facility.It will maximamly reduce shrinkage,expansion,gapping or checking.Because if excessive humidity inside acacia wood, it will possiblly lift coating finish.Therefore properply kiln dring is critically important to avoid problem after installation troubles.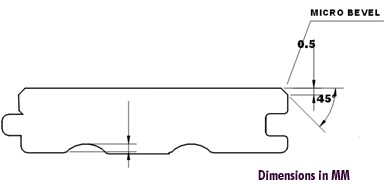 PREFINISHED ACACIA FROM OUR FACTORY WITH 9 COATS AS BELOW:
1. UV or PU insulation coating
2. Transparent UV filler
3. Resilient UV sealer
4. Standard UV duro
5. Transparent UV sealer
6. UV filler sandable
7. Low gloss UV sealer
8. UV anti scratch standard top coats
9. UV anti scratch standard top coats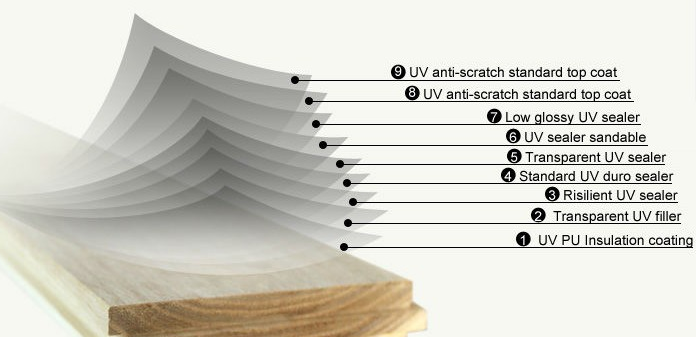 Displaying 1 to 13 ( of 13 products)