News
History of acacia in China
Views: 2329 Update Date: Nov 16 , 2016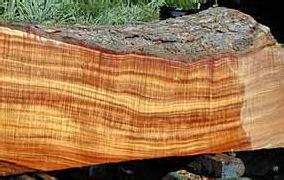 Coarse acacia timber are mainly used on furnitures which presents dark brown sheen as well as black wood grains.Coarse acacia hardwood comes with some shallow small crack less than 20cm normally.Long and short brownish knots are see on intersecttion parts of the woods, sometimes showed a twisted filaments, and uneven distribution of random.The overall look of Acacia wood is smooth, rendering textures,with beautiful ornamentation to wenge ,but with higher density than wenge timber.
Coarse acacia hardwood is a species widely used on chinese furnitures traced back to Ming Dynasty.Guangdong and other places have been widely used for furniture timber & building wood is even more earlier in China.
Filaments Acacia relatively less in amount comparing with coarse acacia,take 10% only.Filaments Acacia wood used to make furniture is later with morden design.Filaments acacia wood comes with similar grains to wenge.Old used acacia looks like mahogany wood,but it is not very difficult to make out at hand of experienced buyers.Tracing back to Ming dynasty in China,as this acacia timber grown up in South China,it has been widely recognized as high quality timber for constrction,funitures,crafts products.After the mid-Qing Dynasty, the outstanding Chinese Acacia wood furniture drastically reduced, mahogany hardwood becomes a new symbol for high nobolity,Pear sandalwood furniture is a new interpretation of the court, nobility, as well as luxury move literati, it represents the history of peoples live in this area with great achivements.And this is the highest level of excellence based on acacia wood histroy in China.